Passive Income Ideas for Your Digital Entrepreneurial Journey
Welcome to my blog!   I'm Tonya Lyons, and I created this blog to share proven online passive income ideas with other busy people who are striving toward digital entrepreneurship. The mission of this blog is to document and share my journey of building passive income online.
I want to help you unleash your entrepreneurial potential, and create a thriving online empire! I will share some simple but proven passive income tips, tools and training resources.  Once you understand the concept of passive income, can kickstart your own online business, and pinpoint the best business opportunities worth starting.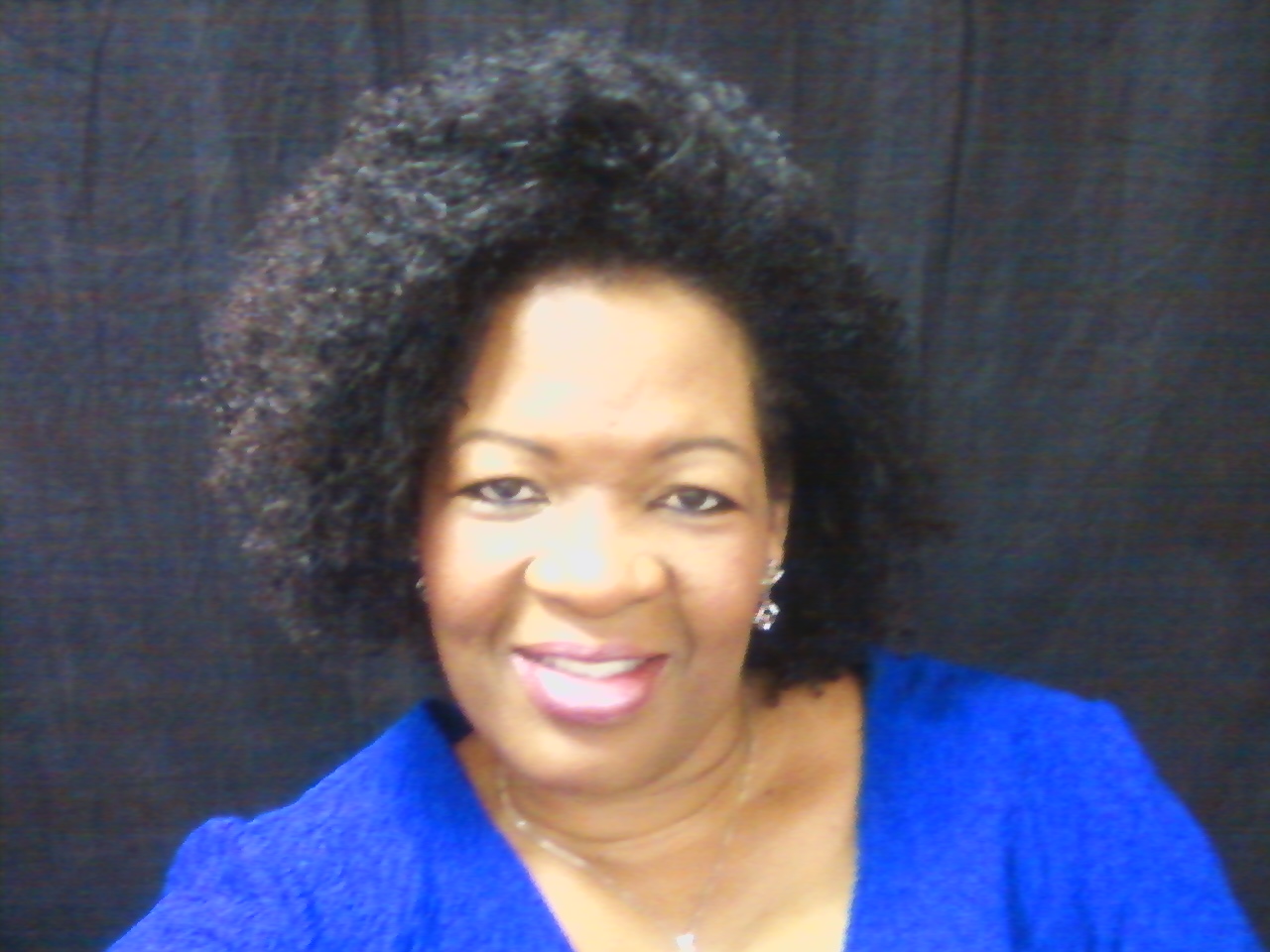 Turnkey Ecommerce Success: Discover How to Create a Passive Income Business with Ease In This Thriving Billion Dollar Industry!
The Power of Passive Income: A Real Approach to Wealth
In today's fast-paced and uncertain world, having multiple streams of income is not just a luxury but a necessity. As someone who has been "downsized" many times in my career, I know the importance of having additional income streams. One of the most powerful and accessible ways to secure financial stability is through passive income streams, and the Internet presents a plethora of opportunities for anyone seeking financial independence.
Passive income allows you to break free from the traditional paycheck-to-paycheck cycle and empowers you to create wealth while retaining the freedom to pursue your passions and spend quality time with loved ones. Let's get a good understanding of why everyone, including parents, caregivers and enterprising teens, should consider building passive income streams, particularly online.
"Don't work for money; make money work for you". – Robert Kiyosaki

"Create assets that generate income while you sleep." – Pat Flynn

"The rich focus on building streams of passive income." – T. Harv Eker

"Invest in assets that pay you back over and over again." – Grant Cardone
What is Passive Income?
Let me break it down for you as simply as possible! Passive income is the elusive key to unlocking your financial independence. It's all about earning money with minimal ongoing active effort, allowing you to earn while you sleep, vacation, or work on other money making activities. Unlike active income, where you exchange your time for money, passive income allows you to invest your initial time or money then reap the financial benefits continually for months or years to come.
Passive Income Generating Mindset
Your journey to generating passive income starts with the right mindset. For parents, caregivers and teenagers, juggling multiple responsibilities, having passive income streams can be a game-changer. It offers you potential to supplement your household finances without sacrificing your precious time spent with your family.
There are many successful everyday people making thousands of dollars in passive income each month. There are millions more unsuccessful people who have spent years and thousands of dollars failing at making money online. The difference is the mindset. Most of the people failing know what to do, but are not doing it.
You have to think differently
If you really want to manifest wealth, you have to think differently. You have the potential to generate wealth not only for you and your family, but those you choose to share your resources with. Whether you choose to build generational wealth, build your community or share your passion with the world, you must think differently.
The digital landscape levels the playing field, allowing individuals with various backgrounds and skills to capitalize on their strengths and create income-generating assets. Whether you're a stay-at-home parent looking to contribute financially without compromising family time or a teenager eager to unlock financial freedom, the online world presents a dynamic arena where passive income dreams can become reality.
Turnkey Ecommerce Success: Discover How to Create a Passive Income Business with Ease In This Thriving Billion Dollar Industry!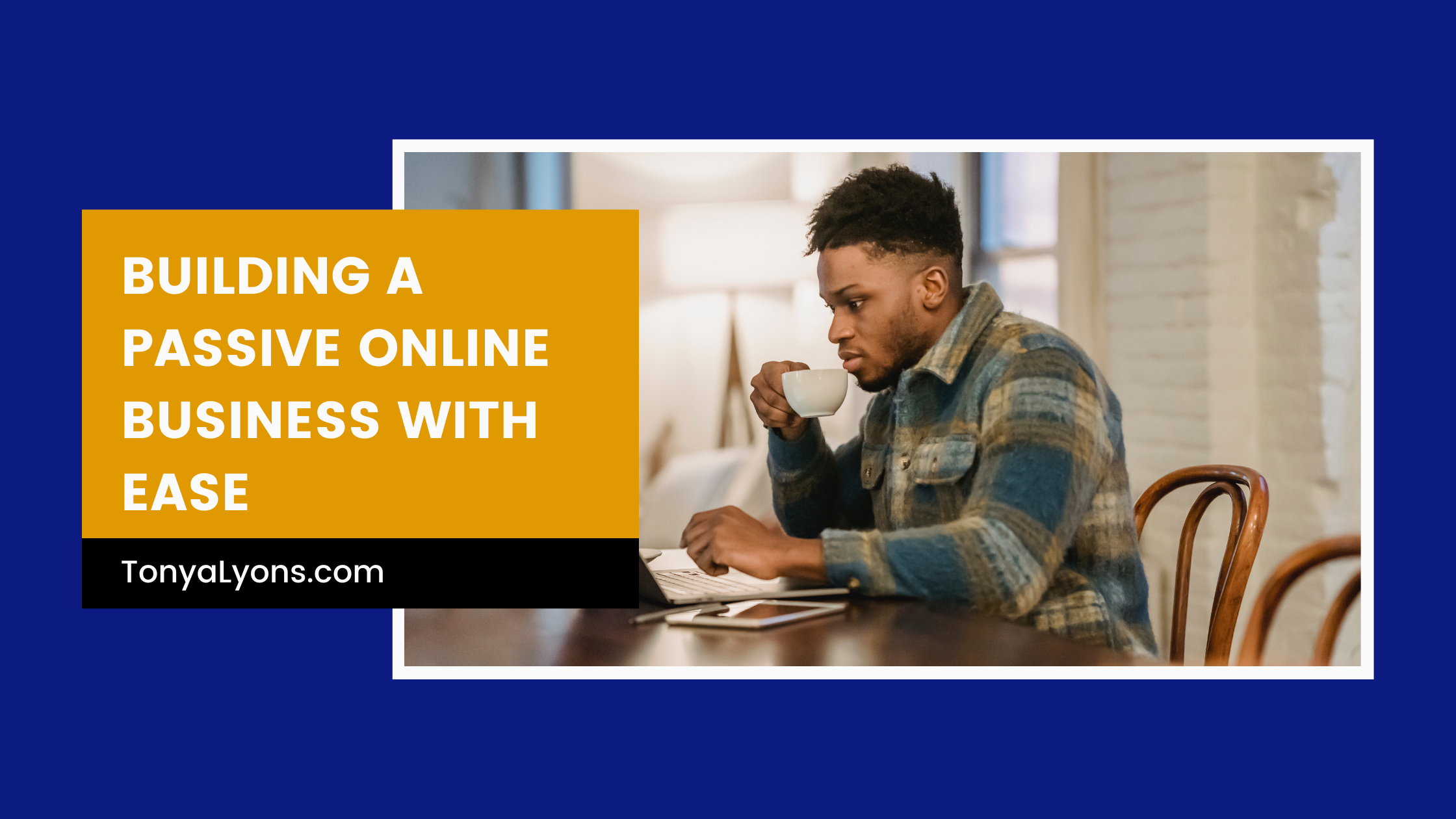 5 Passive Income Wealth Hacks
The simplest way to make money online consistently is to research what people want and provide it. This means doing keyword research in the niche you choose and focus on the following 5 passive income wealth hacks.
Wealth Hack 1: Focus on Making $1 Per Day Per Digital Asset
Whether it's creating and selling digital products, affiliate marketing, being a content creator on social media, or print-on-demand there are endless possibilities for generating passive income. Each requires upfront work, but once established, they can continue generating revenue on autopilot, granting you the flexibility to focus on creating more digital assets.
Most people become overwhelmed at the thought of trying to make $200 or more each day in passive income. The key is to create multiple digital assets that earn money each day. Here are some examples:
If you are list building; you send 1 income generating email daily to your entire list
If you are a blogger,  post and share at least 1 properly monetized blog post a day
If you are on Facebook, create and share at least 1 engaging post per day that generates creator revenue or traffic
If you are on YouTube,  create, post and share at least 1 Video per day that has some type of monetization.
Your digital assets can earn compound interest. Focusing on making $1 is your minimum goal to earn from each digital asset you sell, post or promote. With $1 a day from 365 posts per year is more than you realize.
Wealth Hack 2: Be Consistent and Focus on Results
Embrace passive income, by putting in the work upfront. If you struggle with procrastination, you need to make the decisions to build your passive income streams. There are ways to increase your results and consistency.
Outsource to experts when you can. It is less expensive than you think.
Use automation software when necessary.
Schedule your tasks
Use a blueprint and follow it
Use templates and resell rights products to create content quickly.
Don't get stuck trying to figure things out yourself. There are many resources, tools, training, and platforms that you can use to build passive income. Just stay consistent.
Wealth Hack 3: Be Responsive to Your Audience
You can't sell or promote to everyone. You need to build an audience and you need to listen to your audience. Understanding what they want will always be the key to creating passive income.  This is the easiest way to earn money because you are not selling, you are simply helping your audience find the resources and information they want.  Notice that I said want, not need.  Most people will forgo a need for a want.  As a reputable marketer, you should strive to make their needs their wants and focus on helping your audience achieve at least 1 result at a time.
The Internet is full of junk content and products.  Don't be a junk pusher.  Find high quality resources that can help you build your authority.  Avoid scams and fly-by-night resources that waste your time and your target audience's time.  When you initially conduct your niche research, you will have the necessary tools to understand what your audience wants, needs and is willing to pay you for.
Wealth Hack 4: Be Grateful for What You Have
You have what you need to do this. Never underestimate what you can do for your audience. The key is to use what you have to start generating income online. You don't need to pose in front of an expensive vehicle or pretend to have wealth in order to be successful.
Most people want to have security and enjoyment. They are not interested in globe trotting, 5 star hotels, waving stacks of cash, gold chains, sports cars and other wealth imagery. Most everyday people who use the internet simply want a nice home, vehicle, food to eat, to go camping or spending time with their loved ones.
When you see an opportunity, gauge it to your audience or consider it in a future business venture. There are millions of opportunities out there, some good, some bad, some great. Position yourself in between the audience and the resource they need. This is the easiest way to start making passive income.
Wealth Hack 5: Help Others and Make Money
Your assets may take a while to start generating income, but you want to continue to produce and promote all of your digital assets. Build your brand and business as a resource by focusing on helping people get results and the money will come.. Help your family and friends to make money or reach their goals, but don't try to help those who don't want help.  If they are willing to learn, you can grow together, but don't waste your time trying to convince someone to join you on the road to success.  Your dream may not be their dream, so stay focused.
Strategically create something once and profit from it over and over again.  Create content or assets that can lead to monetization and build your reputation.  There are unlimited opportunities and you can generate  passive income doing what you love.  Start today.
Passive Income Business Models
Almost anyone with an internet device and connection can start an online passive income business. You don't have to strive to be an Internet Sensation. Even if you shy away from showing your face or recording your voice on the internet, you can still find success,
There are many business models that have proven to generate continuous income for years to come. Here are some Passive Income Ideas that can ignite your entrepreneurial spark:
Affiliate Marketing: Become a master at promoting products and services you love, earning commissions for every sale made through your unique affiliate links.
Selling Digital Product: Create and sell e-books, online courses, planners, digital art or software that cater to your audience's needs.
Rental Websites: Invest in online real estate assets, rank them, then rent them out to local businesses in that niche/industry. Watch your bank account flourish as online rental income rolls in – a digital property empire awaits!
Print on Demand: Unleash your creative flair by designing unique merchandise to sell, without the hassle of inventory management.
YouTube Automation Channel: Outsource the creation captivating video content and earn from ads and brand partnerships while entertaining and educating your audience.
Dropshipping Simplicity: You can have your own online store and let suppliers handle inventory and shipping, while you focus on marketing.
App Monetization: Develop or outsource the development of mobile apps that cater to specific needs, and watch your app generate revenue through ads or in-app purchases.
Best Business to Start for Passive Income Generation
With countless opportunities awaiting, let's zero in on the best businesses to start, handpicked to align with your passions and capitalize on market trends.  There are many business models that have proven to generate continuous income for years to come. The best business to start if you want passive income is list building i.e. email marketing, lead generation.  List building allows you to build a relationship with your target audience, build your own buyers list, promote more niche products and services as well as grow an asset that can have an ROI as high as $40 for ever $1 invested.  Here are some Passive Income Ideas that use to monetize your list building.
With countless opportunities awaiting, let's zero in on the best businesses to start, handpicked to align with your passions and capitalize on market trends.
E-commerce Empire: Dive into the e-commerce sphere, selling physical or digital products to a global audience.  Before you build your own, use the power of turnkey network marketing or affiliate ecommerce websites.  
This allows you to start immediately without building your own product based websites.
Service-Based Flipping: Also known as Digital Arbitrage, Drop serving and Gig flipping, people are making great passive income outsourcing digital marketing services.  By offering other people's skills and expertise as a service, you can create your own writing, SEO, Web Design,  graphic design, or consulting business.  
This allows you to build a unique service based business without having to be an expert at the skill.  
List Building: Curate email newsletters that delight customers with surprises every month.  Find resources such as affiliate products, sponsored content, or your own digital products that offer value to your subscribers.
Regardless of the type of business model you choose, list building should be a staple for your business.  The money is in your list.
YouTube Faceless Channels: Develop or outsource videos on YouTube, Rumble, Instagram or TikTok to generate content as a content creator, affiliate marketer, or with your own products. 
Faceless channels that offer engaging content can make thousands per month with the owners working only a few hours per week.
Health and Wellness: Capitalize on the booming health and wellness industry by offering services or products from turnkey websites.  No need to build your own, you can start promoting and making income today.
This is one of the most profitable niches available and you can build out your business to offer everything needed for your niche audience's health and wellness journey.
Conclusion
Embrace the power of passive income ideas, equip yourself with knowledge on what passive income truly means, and start a business that resonates with your passion and market demand. The best business to start is just a leap of faith away!
I'm here to champion your cause, celebrate your triumphs, and navigate the challenges of your digital entrepreneurial journey. Let's transform your dreams into reality,  one passive income stream at a time.
Passive income streams can act as financial safety nets, shielding you from unexpected economic downturns and providing a stable foundation for your financial well-being.
Turnkey Ecommerce Success: Discover How to Create a Passive Income Business with Ease In This Thriving Billion Dollar Industry!
FAQs (Frequently Asked Questions)
Q: Are these passive income business models suitable for everyone?
A: Yes, these business models can be adapted to various skill sets and interests. However, it's important to conduct thorough research and choose the model that aligns with your strengths and resources.
Q: How much time do I need to invest in these passive income business models?
A: The amount of time required initially varies depending on the model and your level of involvement. While some models may require more effort in the beginning, the goal is to gradually reduce your active involvement and allow the income stream to become more passive over time.
Q: Can I pursue multiple passive income business models simultaneously?
A: Absolutely! In fact, diversifying your income streams can help mitigate risks and increase your overall earning potential. However, it's important to manage your time and resources effectively to ensure you can give each business model the attention it deserves.
Q: Can I achieve passive income without prior experience in entrepreneurship?
A. Absolutely! With passion, dedication, and the right guidance, anyone can tap into the world of passive income.
Q: Is passive income a get-rich-quick scheme?
A. Not at all! Building passive income streams requires effort and persistence, but the rewards are worth it.
Q: What's the best approach to building a strong online presence?
A. Focus on creating valuable content, engaging with your audience, and leveraging social media platforms strategically.
Turnkey Ecommerce Success: Discover How to Create a Passive Income Business with Ease In This Thriving Billion Dollar Industry!
Earnings and Income Disclaimer
Any earnings or income statements, or earnings or income examples, are only estimates of what we think you could earn. There is no assurance you'll do as well. If you rely upon our figures, you must accept the risk of not doing as well. Where specific income figures are used, and attributed to an individual or business, those persons or businesses have earned that amount. There is no assurance you'll do as well. If you rely upon our figures; you must accept the risk of not doing as well.
Any and all claims or representations, as to income earnings on this website, are not to be considered as average earnings. There can be no assurance that any prior successes, or past results, as to income earnings, can be used as an indication of your future success or results.
Monetary and income results are based on many factors. We have no way of knowing how well you will do, as we do not know you, your background, your work ethic, or your business skills or practices. Therefore we do not guarantee or imply that you will win any incentives or prizes that may be offered, get rich, that you will do as well, or make any money at all. There is no assurance you'll do as well. If you rely upon our figures; you must accept the risk of not doing as well.
Internet businesses and earnings derived there from, have unknown risks involved, and are not suitable for everyone. Making decisions based on any information presented in our products, services, or web site, should be done only with the knowledge that you could experience significant losses, or make no money at all.
All products and services by our company are for educational and informational purposes only. Use caution and seek the advice of qualified professionals. Check with your accountant, lawyer or professional advisor, before acting on this or any information.
Users of our products, services and web site are advised to do their own due diligence when it comes to making business decisions and all information, products, and services that have been provided should be independently verified by your own qualified professionals. Our information, products, and services on this web site should be carefully considered and evaluated, before reaching a business decision, on whether to rely on them. All disclosures and disclaimers made herein or on our site, apply equally to any offers, prizes, or incentives, which may be made by our company.
You agree that our company is not responsible for the success or failure of your business decisions relating to any information presented by our company, or our company products or services.